Wood rot, termite damage or other? We do wood repairs!
Rotting wood is great for the environment, not for your home. Cracked or discolored wood can be a sign of wood rot. If left unattended, it can lead to mold, termites and can even spread to other areas through the exposed damage. Leave the decay to the forest and let the wood rot specialists at Brian's Pro Handyman help with keeping the wood in your home fresh and fungi free.
 

Termites are a part of life here in East Texas. Don't let them be a part of your home. Once the bugs have been removed, repairs are our specialty. We remove the old, damaged area and replace it with new, healthy wood. Termite damage can be annoying. With our help, it can become a worry of the past.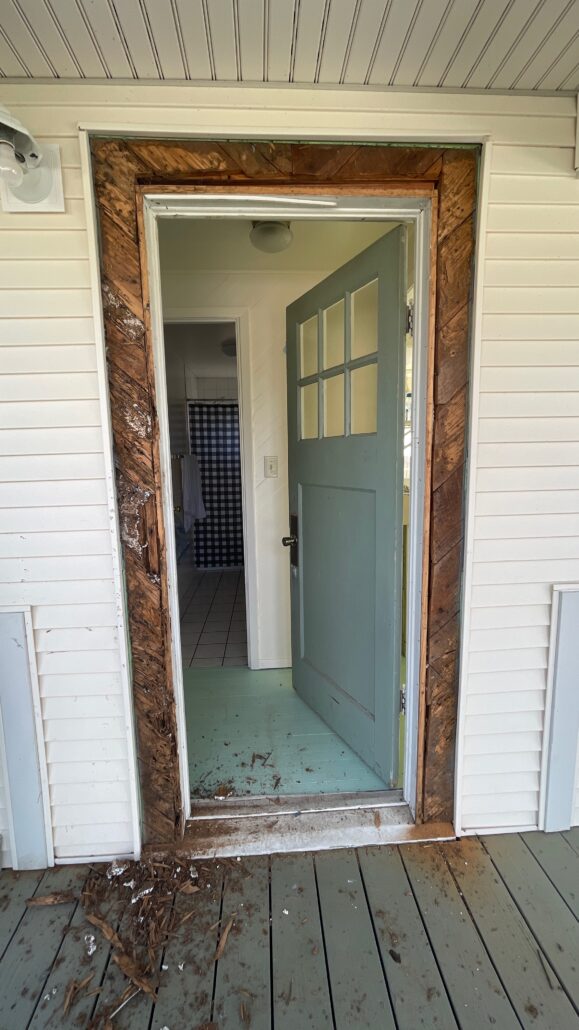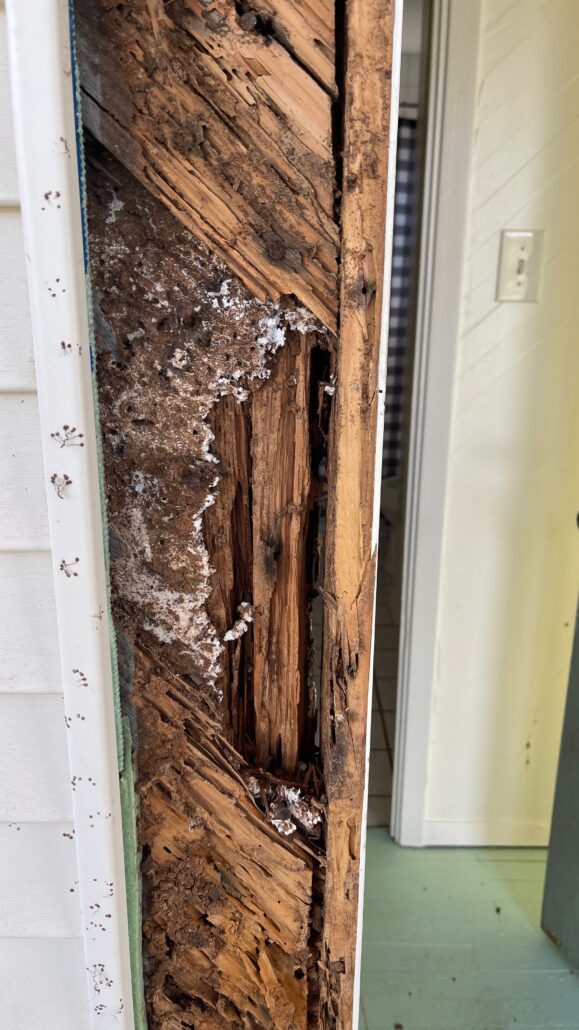 Wood rot is unavoidable in East Texas and we pay for the green around us with humidity. That moisture and weather can eat at framing and other exposed areas. Our repairs will last for years to come, giving you the most bang for your buck.
We use the very best materials available and treat your repair as if it were being done in our own home. You can rest easy with a one-year guarantee on all our work, and we make sure it looks better than we found it. Rot can be problematic and it's important not to let it sit.

    Whether the rot is in your windowsill, door frame or even on a lakeside deck, our experienced team make most small repairs in a day or less. We show up on time, with all the tools we need and have your home looking and feeling better by dinnertime.
Think you have wood rot? Common signs and symptoms include clogged gutters, sitting water around the foundation, worn flashing, roof or siding damage and cracked door frames and windowsills. Send us a picture or give us a call. We can confirm the damage and give you a quote.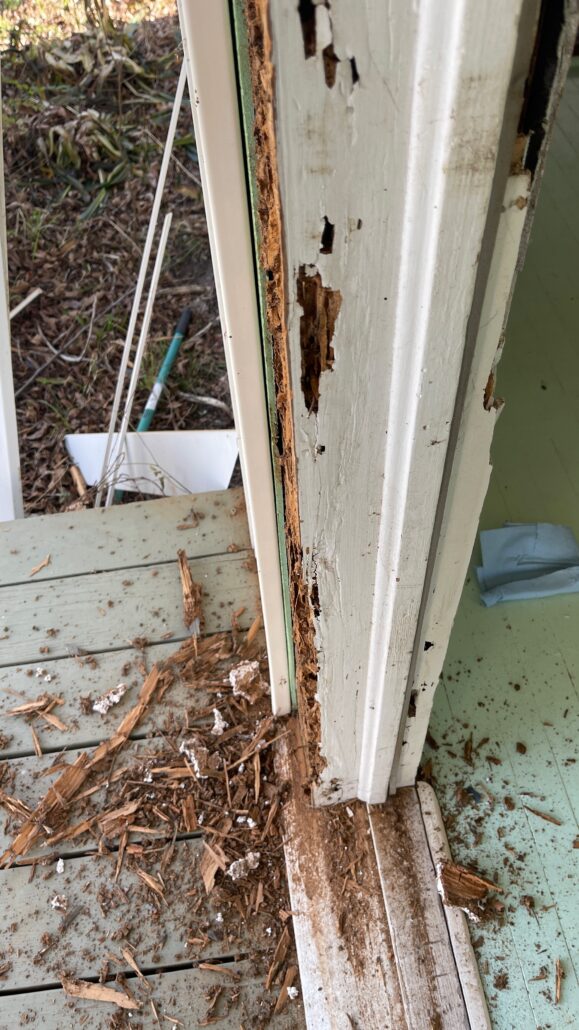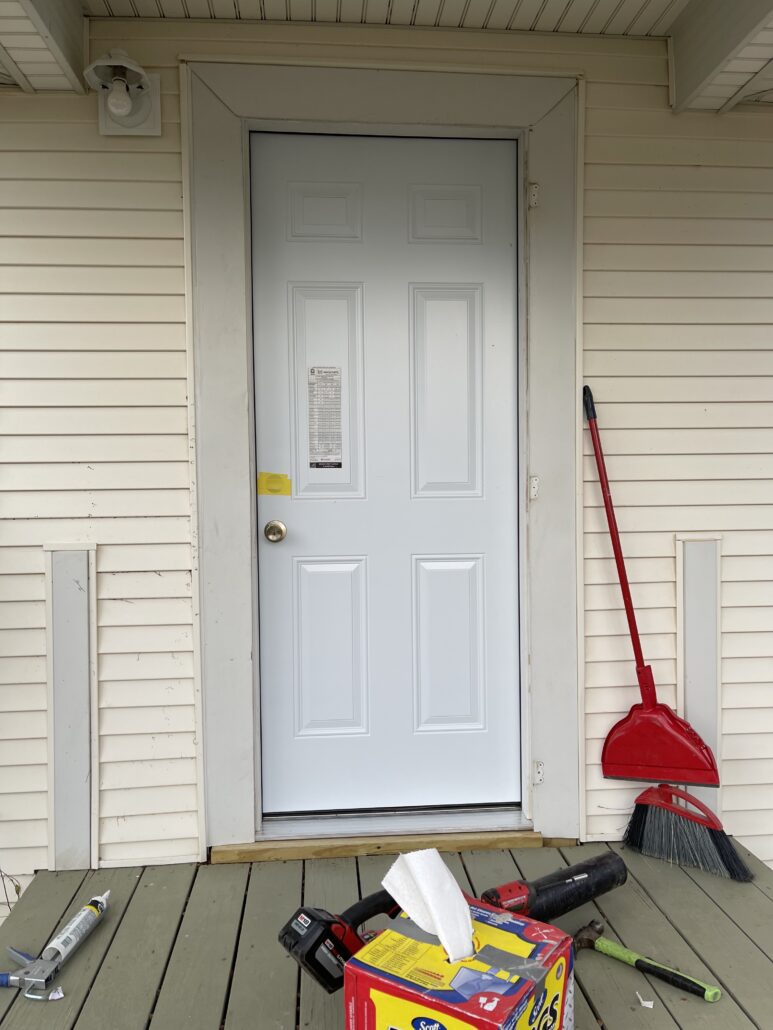 Our schedule is typically out at least two weeks, so make sure you contact us as soon as possible to avoid your wood rot becoming worse. Our response time is less than 24 hours, and we have a reputation for showing up on time and being open in our communication. Your time is valuable, and we treat it as such.
  Since coming to Mineola, Texas in May 2020 we have dozens of repairs across East Texas. With 13 years' experience in handyman repair, you can trust us to do the job well and right the first time.