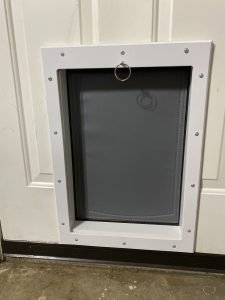 Pet Door Installation Service
We install Dog doors, Pet Doors or even Cat doors in doors or with a wall kit in a wall.
As a Pet Door Installer we install pet doors or dog doors in your home, we have the tools to do this fairly quickly and have done enough of them to do it quickly and these are tough enough that it's definitely one of those projects that by being a handyman I have the tools on hand to get it done correctly the first time with little trouble.
Cost to install a pet door varies, but generally cost around $130, We are based in Mineola, Texas and service the nearby areas.
Energy efficient Pet door install
Back to the pet Door, this install was the easiest that I have done, basically mark, measure, cut the door open and install it, it has a nice thick pvc frame and it installed from start to finish in just under an hour.
Pet Door Installation in wall
Another pet door install, involved installing the kit in a wall. This is the first in wall install that I had done and it was similar to an in door install, but had a few very different problems, One I had to make sure that there were no power wires in the wall, and one problem that the kit did not account for was that this house had a stucco finish which made the wall thicker by 1″ so I ended up fabricating some longer bolts last minute to attach everything together. This made it a bit of an unusual challenge late on a Friday night, but with help from my wife who ran to the hardware store and found me what I needed, anyway here are some of the photos from that install. These doors are also known as pet doors, or dog doors.
It turned out great even with the extra difficulty, and I did not charge for these issues as it really wasn't the homeowners fault, it just goes into the list of things to watch out for on the next job.
Where could you use a new pet door installed in your house? I know our three large dogs love being able to just run in and out of the house all day long to go play or potty.
First layer cut and measuring for outside wall cut[/caption]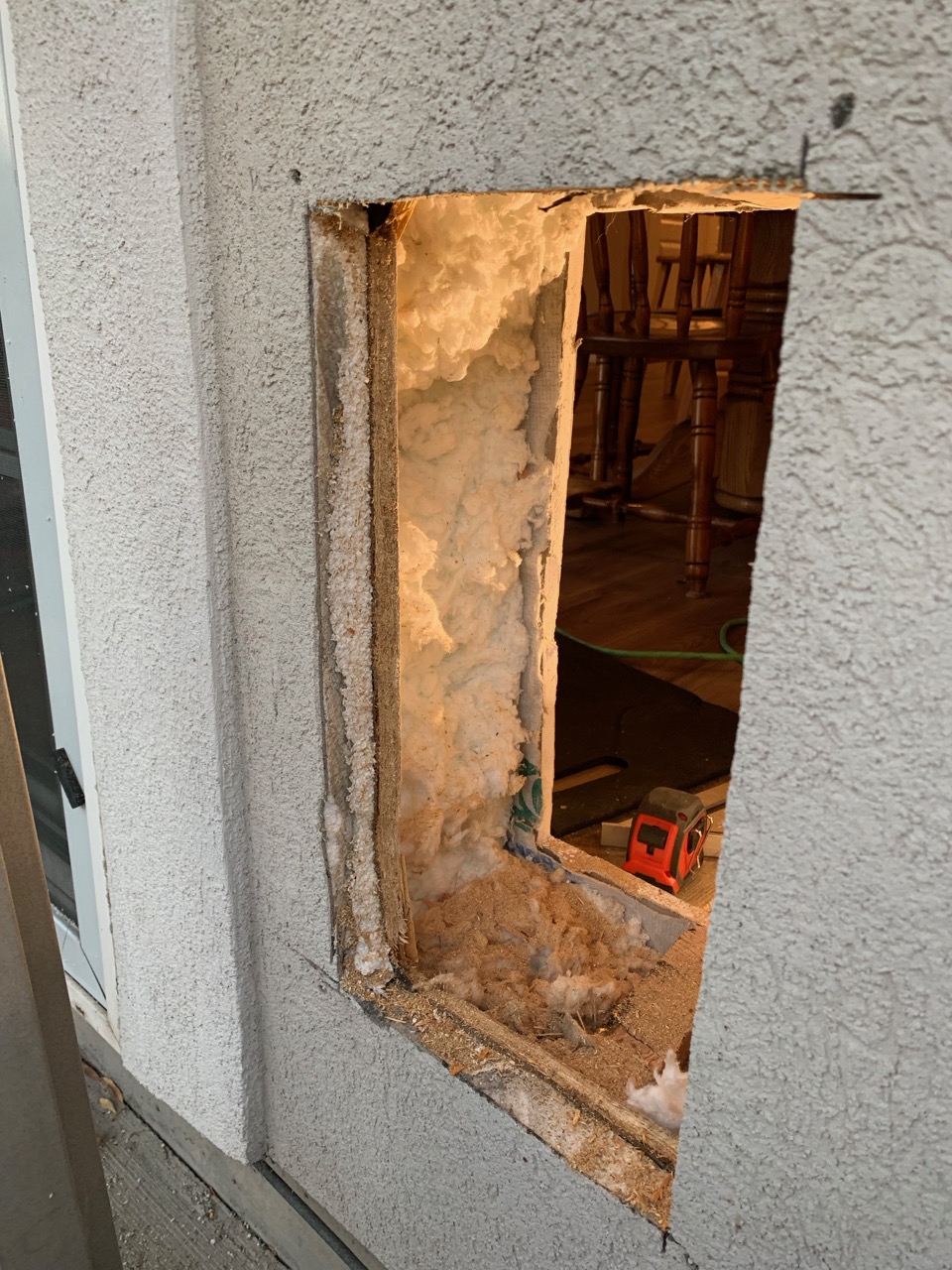 Outside wall cut and ready for door to go in[/caption] Finished outside view of dog door installed in wall[/caption]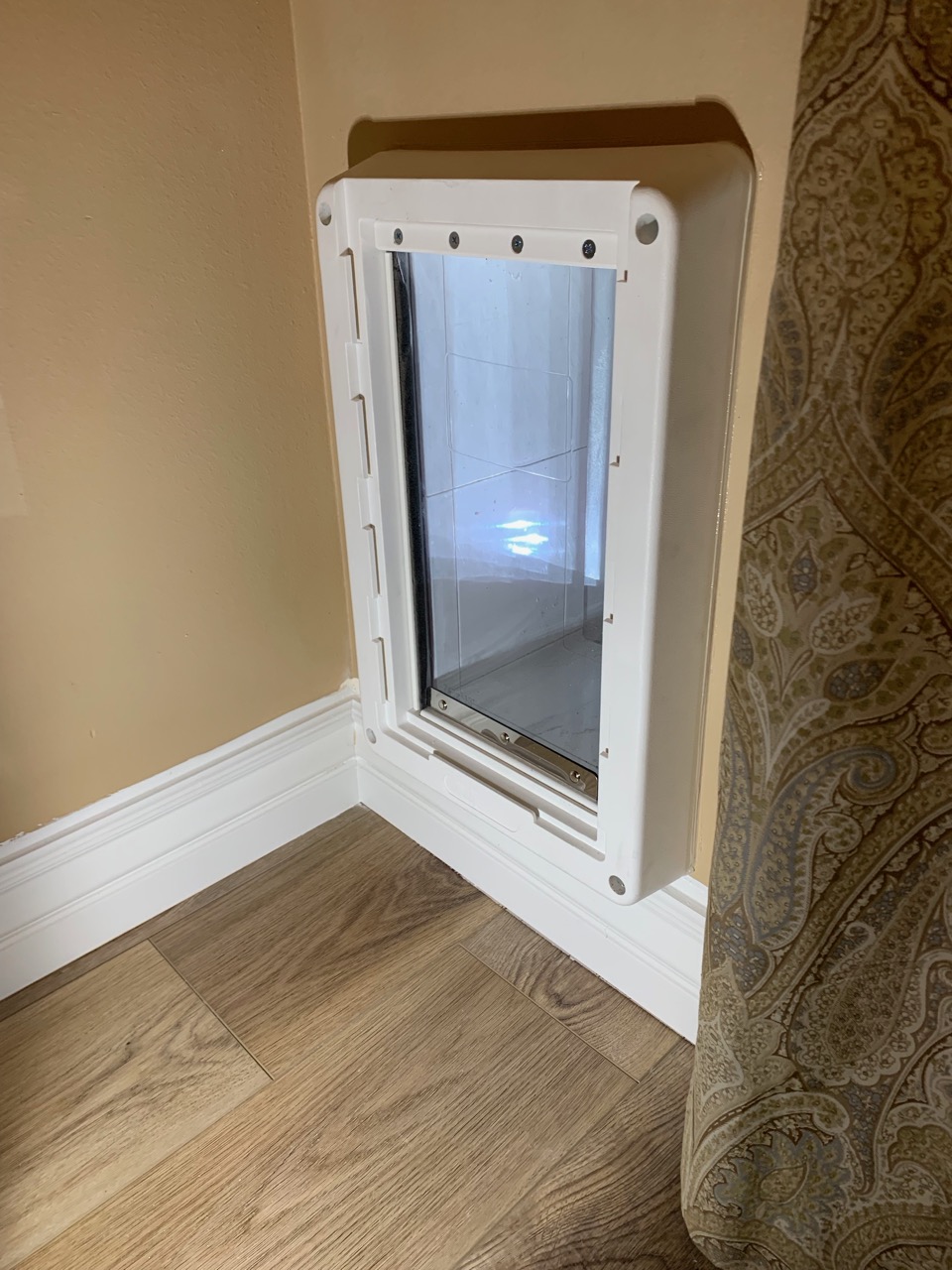 Finished dog door in wall inside room view[/caption]
Pet Door installation in Door
These cute little pups would bring you a ball and toss it to you then sit and shake, yes shake with anticipation for you to throw the ball, then they would retrieve it from where ever you tossed it and rinse, lather, repeat. The homeowner told me that the puppy in the last photo went over an hour and a half up and down the stairs before he quit tossing the ball. Now that is some dedication to getting the job done from a puppy dog.
The tape is so that the saw doesn't scratch the paint[/caption] Accurate Hole Cut in the door – Dog door installer[/caption]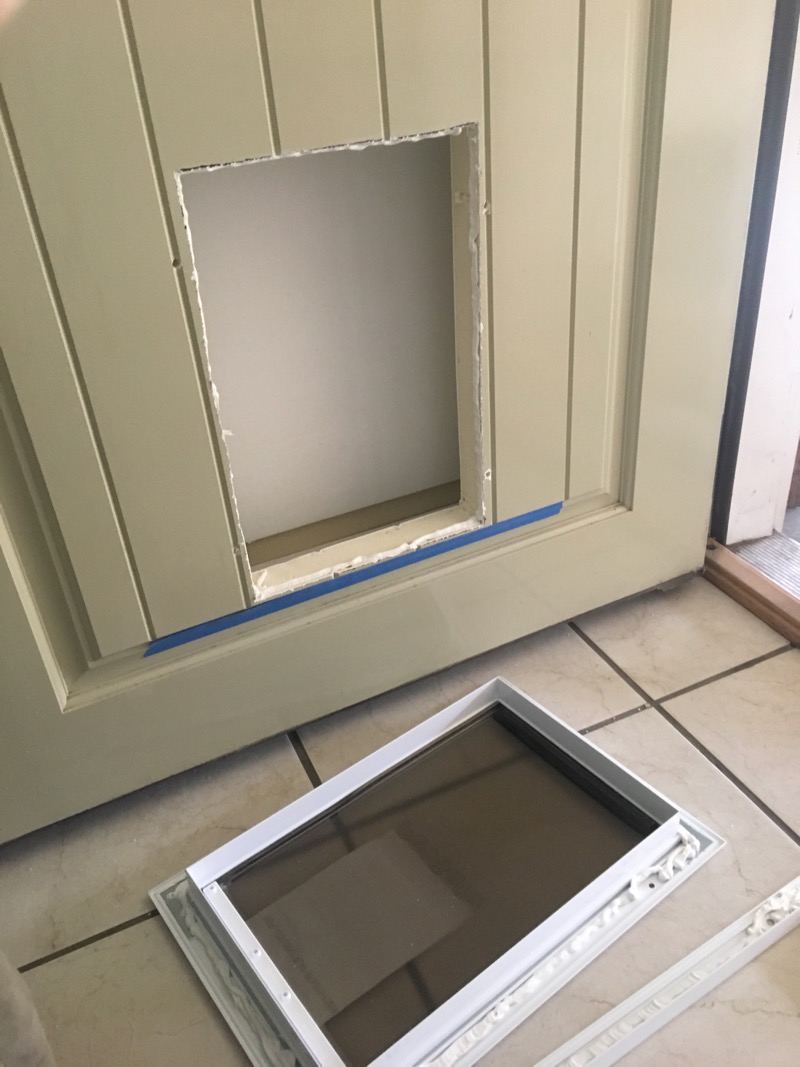 I sealed up the trim on the opening as well to prevent air from getting around the frame[/caption]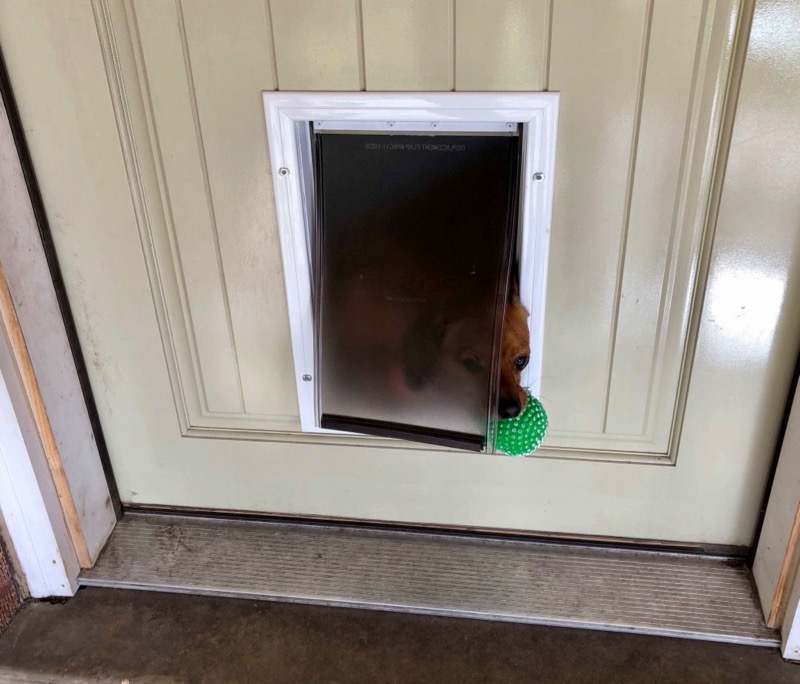 Photo Taken by Homeowner[/caption]
Doggy door being used
The best quality pet doors that I have seen and installed are the ones that have an aluminum frame, I have had the best reports back from clients on how well they have lasted and stood up to the test of time. One of the best places that I have seen them sold is at Lowe's Home Improvement
If you want the absolute best quality and energy efficient pet door these appear to be the best out there
To schedule your free quote please visit our Handyman Estimate page
How much to install a pet door
A basic pet door installation package with an aluminum framed pet door in a wood door costs on average right around $90 – $145 – Contact us for details on installing your pet door today.
Fill out your information and mention that you want the pet door package for this rate.