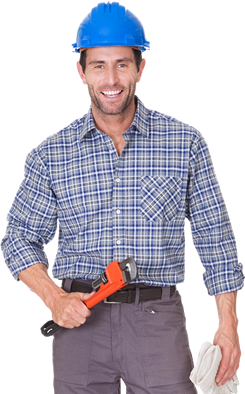 25 Years of Experience
in Commercial Maintenance
Professional HandyMan
From exhaust fan assessment to reviewing attic space and cleaning refrigerator coils to replacing old electrical outlets.
Home Depot Pro
We are a Home Depot Pro Provider
Affordable Price
We are looking for the small honey do type jobs- we can also check for glitches that need attention to keep you safe and save your money.
Our Team
Why Hire Us?
We show up on time, We are clean and well dressed and our vehicle is not dirty and run down, and we do the work that we have agreed to do. If there is a problem we get your input before we continue.
We treat your home like it's ours, that includes doing the best work possible and work that is in your best interest,  There is a fine line between repairing and replacing, many times repairing it is the better option but with some items it is cheaper in the long run for you to replace.
Licensed and Insured
We are licensed and insured for your protection.
Hopefully we never need it, and we work hard to ensure that we will never need it, but it is there just in case, protection for you and your homeowners insurance policy. In fact many homeowners policies are now requiring any work done on your home to be done with someone that is licensed and insured.
Our Promise to you
We offer our services with the assurance that we have dedicated ourselves to providing you with professional quality work, excellent customer service and the highest attention to detail in everything we do.
We offer a 1 year warranty on our parts and labor.
With over 25 years experience with commercial building maintenance and repairs, I've seen it, or done your type of repair at least a few times, from the typical maintenance items to the more rare damage events. But better than that I have spent a lifetime learning how to fix things the right way the first time.
Check out our Handyman Services List for more information about a few of the services we provide. If what you need done is not there, there is a good chance we know someone who can get it done or it is something that we just have not had time to update this website about.
Our Crew
We are a small family run company, You will see Brian the owner on every job, at times you will get to meet his wife Stacey or one of his daughters helping him out.